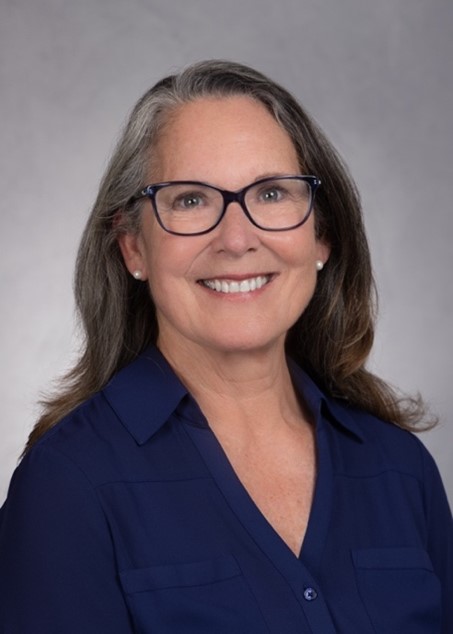 As the new Director of the UC San Diego Research Ethics Program (REP), I'd like to introduce myself and invite you to become involved in our Research Ethics Network!  
My professional interest in research ethics began in the late 1990s… about 25 years ago when this field was emerging as a new area of research and scholarship. Over the years, I contributed to the scholarly literature on how we teach and learn about research ethics with a focus on developing lifelong learning skills. The strategies that are used to develop lifelong learning is at the core of the Scientific Ethics courses offered through the REP. Another area of interest is creating educational opportunities for members of the public like community health workers and citizen scientists. Our team has developed educational modules with a goal of increasing research literacy and related ethical practices among non-scientists. Recently, with from the Altman Clinical Translational Research Institute, we created a course for researchers who are interested in working in community settings.

In addition to my work in ethics education, I lead a research lab where we examine the ethical and social implications of emerging technologies being used in health research. My lab is located adjacent to the Research Ethics Program office in Atkinson Hall and is called the Research Center for Optimal Digital Ethics in Health or ReCODE Health. I co-founded ReCODE Health in 2018 with funding from the ORA Center Launch program. Since that time, we have created a multidisciplinary center to examine the ethical and social implications associated with health research involving technologies (e.g., machine learning, artificial intelligence, wearable sensors, mobile apps, social network platforms).  My colleagues and I apply a human centered design approach to shape ethical research practices (e.g., risk assessment, informed consent, return of results), which has led to development of decision support tools (see: Digital Health Checklist and Framework and the Connected and Open Research Ethics platform). Our research and publications can be found at ReCODE Health.
With the rapid onset of emerging technologies being used in health research, it's critically important to be proactive in shaping ethical and responsible research practices. To this end, I'm actively involved in regional, national, and international working groups and committees that focus on the governance and ethical practices. I served on the University of California Office of the President's working group to develop a report to guide the governance of artificial intelligence and have contributed to planning and/or speaking at several National Academies of Science, Engineering and Medicine conferences (e.g., future of bioethics, digital mental health). I serve as a member of the World Health Organization's Digital Health Roster of Experts and Chair of the American Association for the Advancement of Science Committee on Scientific Freedom and Responsibility.
At the local level, I meet with students, faculty and staff to learn about our UC San Diego research community. These conversations have shed light on factors that influence the health of our research ecosystem. I welcome your involvement and suggestions and look forward to working with you as we navigate challenges and cultivate a climate that advances ethical and responsible research.
Please share your ideas for how we might elevate conversations across campus about research ethics and, join our Research Ethics Network. The network is where we will share current events, relevant articles and ping you when we need a contributor with specific research ethics expertise.
Best,
Camille
Camille Nebeker, EdD, MS
Director, UC San Diego Research Ethics Program
Director, ReCODE Health
9500 Gilman Drive, La Jolla, CA 92093-0811
Atkinson Hall, Room 6115